Minute by minute horrors of Jan. 6 are coming more into focus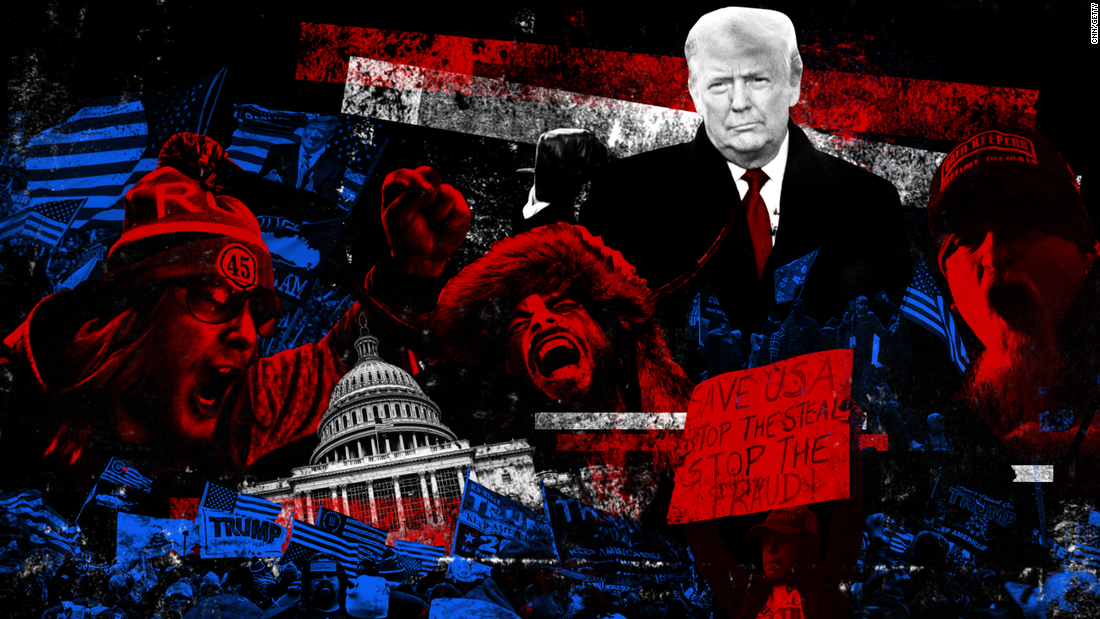 Washington (CNN)One and a half years later, the minute-by-minute horrors of the January 6 insurrection, and then-President Donald Trump's role in fomenting the violence, are still coming into focus, thanks in large part to recent public hearings from the House committee investigating the attack.
Reporting from CNN and other outlets have also filled in the key details of what unfolded that day, specifically within the Trump White House, while the right-wing rioters overran the Capitol and
temporarily delayed
Congress' formal certification of President Joe Biden's election victory.
The January 6 select committee recently heard
blockbuster testimony
from Trump White House aide Cassidy Hutchinson, who revealed significant new information about what Trump and his chief of staff Mark Meadows did -- and didn't do -- while the violence spiraled out of control. An influential Meadows aide, Hutchinson was a firsthand witness to key conversations inside the White House.
Here's a timeline of some of the most important moments from January 6, based on CNN and others' reporting, Congressional testimony, court filings from the Justice Department, and more. The times are approximate and these events only capture a portion of what happened that day.
January 6, 2021
Trump begins his speech at the Ellipse, where he repeats many of his election lies and publicly pressures Pence to go along with Eastman's legally dubious scheme.
The Senate abruptly adjourns, amid a debate over a GOP objection to Biden's electoral votes from Arizona.
At the White House, Cipollone again tells Meadows that Trump should intervene. Meadows responds by saying Trump "doesn't want to do anything" about the riot and that Trump agrees with the rioters who were calling for Pence to be hanged, according to Hutchinson's testimony.
US Capitol Police begin evacuating lawmakers from the House and Senate chambers, and the Secret Service evacuates Pence from the Senate floor, where he was presiding.
Fox News host Laura Ingraham, who promoted many of Trump's election lies, texts Meadows that "the president needs to tell people in the Capitol to go home," according to messages obtained by CNN.
The House reconvenes.
from CNN.com - RSS Channel - App International Edition https://cnn.it/3yRoZNJ
via
masajsalonu